Charlie Parker
A Studio Chronicle 1940-1948
JSP Records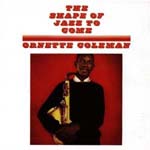 Ornette Coleman
The Shape of Jazz to Come
Atlantic Records

Thelonious Monk
Brilliant Corners
Original Jazz Classics

Bill Evans
The Complete Village Vanguard Recordings, 1961
Riverside Records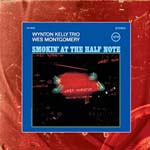 Wes Montgomery
Smokin' at the Half Note
Verve Records
CHARLIE PARKER
JSP Records
There are many impressive anthologies of Parker's ground-breaking early music, but this is probably the one to go with if you can find it. It compiles 125 re-mastered Dial and Savoy recordings from 1940 to 1948 on five discs and generally sells for about $30. It includes Jay McShann sides "Swingmatism" and "Hootie Blues," plus many of the tunes on which Parker established his credentials.
ORNETTE COLEMAN
Atlantic Records
The first half-dozen or so of Coleman's break-through recordings (1958-1961) still dazzle with their originality. We will go with 1959's "The Shape of Jazz to Come" for its major-label introduction of some very un-mainstream music. Among the best tracks are "Lonely Woman," "Congeniality" and "Peace." Of course, the sidemen in Coleman's classic quartet are all in good form—trumpeter Don Cherry, bassist Charlie Haden and drummer Billy Higgins. The Holy Grail of avant-garde jazz.
THELONIOUS MONK
Original Jazz Classics
Like Coleman, the music of Thelonious Monk stands outside the mainstream for its unconventional sound and audacity of style and technique. No one else could have written "'Round Midnight," "Well You Needn't" or any of dozens of Monk compositions that bear his unmistakable stamp. The seminal 1957 release "Brilliant Corners" introduced "Bemsha Swing," "Pannonica," "Ba-Lue Bolivar Ba-Lues-Are," and the title track.
BILL EVANS
The Complete Village Vanguard Recordings, 1961
Riverside Records
Evans amassed an impressive catalog of recorded music before his death in 1980 at age 51. Some of his best work was documented live with a trio that also featured bassist Scott LaFaro and drummer Paul Motian. During five sets on June 25, 1961, they created this classic of modern jazz. Released in piecemeal fashion over the years, the entire three-disc package was finally re-mastered and reissued in 2005. It contains superb interpretations of Evans' "Waltz for Debby" and LaFaro's "Gloria's Step" and "Jade Visions."
WES MONTGOMERY
Verve Records
Like Evans, much of Montgomery's finest recordings were captured in live performances, including 1962's "Full House" and this one from 1965. "Smokin'" is especially noteworthy because it comes later in the guitarist's career, when his studio recordings had taken on a well-polished and well-marketed commercial patina that often discouraged or obscured his dazzling fret board technique behind an orchestral pop luster. This set is a mid-'60s exception to that rule, an example of Montgomery's playing at its most inspired.
---